"Recruitment is an ever-evolving environment and it is crucial to have specialised and talented workforce who truly understand your needs and can change as you change".
We at Jesseena Marine Services assist Organizations in identifying skilled resources who will be the most valuable investment they make for their company. Operating over three decades, Jesseena Marine Services is one of the Leading and Reputed Human Resources Consultant approved by the Government of India, recognized by our clients across the globe for both onshore and offshore recruitment activities. We are an ISO 9001-2015 certified company and incorporated in 1991 at Mumbai-India by Managing Director - M.V. Chacko. We are registered and Licensed with Government of India, Ministry of External Affairs(Reg. No. B-678/MUM/COM/1000+/5/4871/97) and Ministry of Shipping (Reg. No. RPSL/MUM/006). We are a professionally managed organization having branches spread all over India. We are approved by the Saudi Consulates in India for services such as VISA Endorsement, Certificate Attestation etc.
Training & Development is an integral part of our company, that we highly focus on, we offer various skill enhancing and specialised training sessions for our applicants in order to refine and optimize their knowledge for an effective productivity. We have requisite 'Training Centres' offering coaching for various Healthcare Licensing examinations in all our branches.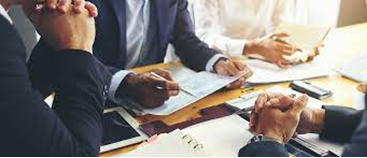 "Quality in everything we do."